Best US Online Poker Sites - December 2023
US Poker Sites is committed to providing US players, like ourselves, with information on how and where to play poker online from the United States. On our site you will find reviews for the top US poker rooms in addition to ranking sites based on specific criteria. This can include which American poker rooms are compatible with Macs, to which sites accept credit card deposits. The USA online poker sites listed throughout our site have a strong reputation among players and provide excellent service and software.
At one time, it was easy for US residents to play online poker in the United States. It wasn't unusual for poker sites to have tens of thousands of USA poker players online all the time. Obviously, things have changed since then – but not necessarily for the worse. Poker is still popular, and it will never die. This is especially true in America, where the game is practically a national pastime as US players play real money poker in casinos, at home and of course online. Thousands of players still hit the virtual felt every day. They've just moved to new US poker sites, adapting to shifts in the industry. So what exactly caused these shifts? Where do most US-based players call home now? And what does the future look like for internet poker in the USA? We'll answer all these questions and more below. By the end of this article, we'll better understand the new (and improved?) US online poker industry. If you're looking for legal information, we suggest reading the law pages at Legaluspokersites.com. They've provided a fairly extensive overview of regulation.
RANK
Poker Site
US
RATING
REVIEW!
1

100%

to

$1000

Poker Bonus

Huge $1000 First Deposit Bonus
Seats to Live Poker Tournaments

2

100%

to

$500

Poker Bonus

Easy to Clear First Deposit Bonus
Accepts Bitcoin Deposits

3

100%

Poker Bonus

100% Bonus up to $2500
Accepts All USA Players

4
5

100%

Poker Bonus to

$2500

Accepts All USA Poker Players
One of the Fishest Poker Sites

6

100%

Deposit Bonus

$1000

Excellent US Poker Room
Fast Payouts: 1-2 Days

7

100%

Deposit Bonus

$1000

$3.5 Million Guarantees
$1 Million Sunday Tournament
---
Are There Still Poker Rooms for US Players?
Yes, there are still plenty of US online poker sites. While black Friday seemed pretty doom-and-gloomy, the fact is that there are over 100 poker sties still serving American players. The great thing is that playing poker is not illegal by US Federal law. Unless your state has banned online poker (like Washington) you are free to play wherever you'd like. Online gambling legislation only affects gambling providers, not players. So if you're itching to play, the remaining US online poker sites are safe and legitimate places to scratch the itch.
---
What Happened to US Online Poker?
One Friday in April 2011, the US Department of Justice (New York) indicted the founders of the two largest online poker sites for money laundering and wire fraud. The indictments significantly impaired the two sites' ability to serve players, and soon after they shut down to US players entirely. The events of "Black Friday" sent a ripple of fear through the poker industry. Sites who evaded charges grew scared that the DOJ would hit them next, and shut down to Americans as a precaution. When all was said and done, a good number of US online poker sites pulled out of the American market. This all explains why the landscape of online poker looks so different now from just a short two years ago. You can read more about this at http://www.uspokersites.com/
It is also worth mentioning that not all states are equal when it comes to online poker or gambling laws in general. USPokerSites.net not only reviews the best United States poker sites but also state gambling laws. Below is a list of our most popular legal poker pages. If you can't find your state in this list have a look at our main gambling and poker law page where you will find a review on all 50 states.
US Poker Laws by State - Click Your State Below!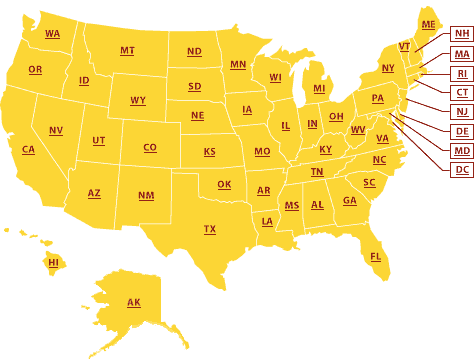 ---
United States Poker Site FAQ
We offer an in-depth guide to playing poker online in our online poker FAQ page. The page answers questions to more than a dozen questions players have when it comes to playing online poker and more so, US poker sites.
Below we've provided answers to some of the more commonly asked questions from US players with respect to playing poker online. Of course the biggest one is "Can I play real money poker at a US poker room?" and the answer is yes. The information on this page will help you with funding a real money US poker account as well as which poker sites are legit and reputable. We also provide detailed reviews on each site you see featured on USPokerSites.net in addition to reviews that compare rooms. Hopefully, our poker guide will assist you in finding the best room based on your personal preferences. We also offer a real money poker mobile section with reviews for iPad poker, iPhone poker, Android poker and Windows mobile poker.
---
Can US Poker Players Deposit and Withdraw Easily?
While US poker sites are plentiful, US payment options are not. Here's why. The DOJ shutdown revolved around payment processing, not poker. Since it is illegal for banks to handle online gambling transactions, poker sites must use middlemen to take deposits and handle withdrawals. This makes being a middleman a risky business, and there aren't many left post-black Friday. In the future, more payment options will certainly open up.
---
---
Are the Remaining US Poker Rooms Any Good?
The current US online poker market is like any other market – there's some good and some bad. The trick is to separate the wheat from the chaff. This is easy to do thanks to the web. Player opinions are widely available and are accurate reflections of the state of the market. If you're looking for US online poker site recommendations, I suggest scanning some poker site reviews. Pay attention to things like bonuses, player volume, and banking options.
---
For depositing, I would try a credit card poker site first. It's by far the easiest and fastest way to fund an account, as long as your card goes through. If a credit card deposit isn't possible, then try a cash transfer. WU and MG locations are everywhere in the US; all you have to do is go to one and ship the funds to your poker site.
What's In Store for US Online Poker?
It's hard not to be optimistic about the future of US poker sites. We've already got a stable of great sites to play at, and more pop up every day. Service is improving by the hour, and by all indicators the industry is recovering well from the black Friday hit. Insider reports suggest that the Federal government is seriously considering regulating online poker, which would be a boon for American players. A regulated industry would open up hassle-free payment channels, ensure player security, and legitimize poker in the mainstream. Most speculate that once regulation happens, we're in for a second-wave boom in online poker.