Western Union Online Poker Sites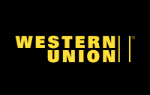 Western Union (also known as WU) is a popular deposit method particularly in the US that allows you to easily send funds to a poker site to load up your account.  Western Union is basically a peer to peer money transfer service that is conducted through various retail locations around the country that you reside in.  On this page we've provided a list of the best sites currently accepting WU deposits and given you a step by step guide of how to create a WU transfer and successfully send it to the poker room of your choice.
Best United States / US Poker Sites Accepting WU Transfers
RANK
Poker Site
US
RATING
REVIEW!
1

100%

to

$1000

Poker Bonus

Huge $1000 First Deposit Bonus
Seats to Live Poker Tournaments

2

100%

to

$500

Poker Bonus

Easy to Clear First Deposit Bonus
Accepts Bitcoin Deposits

3

100%

Poker Bonus

100% Bonus up to $2500
Accepts All USA Players

4
5

100%

Poker Bonus to

$2500

Accepts All USA Poker Players
One of the Fishest Poker Sites

6

100%

Deposit Bonus

$1000

Excellent US Poker Room
Fast Payouts: 1-2 Days

7

100%

Deposit Bonus

$1000

$3.5 Million Guarantees
$1 Million Sunday Tournament
Funding Your USA Online Poker Account with Western Union
The first step in depositing via Western Union is to contact the US poker site you want to deposit at and get the required information for completing the transfer.  This will include the name of the person that is to receive the transfer as well as the country of origin where you will be sending the money.  It will also include a reference number to be added to the transfer that is used to identify the funds are destined for your player account and will usually be an account number associated with your profile.
Once you've obtained this information you will head to your local Western Union and ask to do a money transfer using the information supplied by the poker website.  Once of the biggest advantages of using this method is that you can pay in cash and for amounts under $1,000 no ID is required to send the funds.  After you've completed the transfer form and paid the deposit the money is transferred electronically to the destination where it is picked up by reps from the poker site who will deposit it into your player account.  In most cases you would then go back to the sites cashier and enter the MCTN which is the Money Transfer Control Number into your account which allows the site to verify the deposit.
How Long Do US Western Union Poker Sites Take to Process Deposits?
The typical processing times from transfer to deposit in your account vary from 1-5 hours depending on the poker site that you are depositing to.  The fees for Western Union money transfers are usually between 1.5 – 2.5% and most poker sites will wave the fees, which usually means that you must deposit at least $200 using this method to make it worthwhile for the sites.
Can I Cash Out Using Western Union in the United States?
Another great aspect of using Western Union is that real money poker players can also use this method to cash out from poker sites which is basically the reverse transaction to making a deposit.  In this instance, the poker site will send you the money but must provide you with a MCTN (Money Transfer Control Number) which is required to pick up the funds sent from the site.  The other information that you will need includes the senders first and last name and country of origin of the funds, as well as ID which is required in most WU locations to pick up money, especially if the transfer is over $1,000 total.
Some of the other major benefits of using Western Union to deposit at poker sites including a fast deposit and withdrawal time that allows you to use cash, making it one of the most convenient methods for players who do not possess a credit card. 
Although this is a very convenient way to make deposits and withdrawals, one of the major drawbacks is that lots of sites will not allow you to make large deposits or withdrawals frequently using this method since it's subject to extra scrutiny through the processing company and many other organizations.  That being said, for small deposits up to $5,000 it's a fast and efficient way to fund your poker account within a couple of hours.