Winning Poker Network / WPN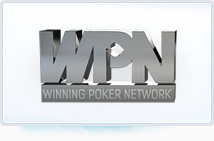 Compared to other US poker networks mentioned on our site, the Winning Poker Network is the smallest and most unheard of.
At least they used to be.
In recent months they've grown in popularity, partly in thanks to continuing to accept American players post Black Friday. They're also known for Americas Cardroom, a site that acquired Doyle's Room when Doyle Brunson decided he had enough of the variance-ridden online poker industry.
What is most impressive about the network, though, is that they're continuing to grow. With the addition of improved software and new partners such as Black Chip Poker, the Winning Poker Network has seen a growth in traffic of more than 35% in the last year.
The WPN is a safe network to play on, too. They're licensed and regulated by the Kahnawake Gaming Commission, and is regarded to be one of the safer networks with the fastest cash out processors. That's unique in this industry, and definitely the best areas to stand out in. It's also the reason we recommend checking them out for your online poker adventures.
Sites on the Winning Poker Network
Here are the top sites on the Winning Poker Network.
Americas Cardroom
BetCris Poker
True Poker
BetDSI
Fab Poker
Bookmaker
5 Dimes
Black Chip Poker
Black Chip Poker came on board (from the Merge Network) in late December 2012. In doing so they brought an estimated 50% traffic boost, too.
Overall the Winning Poker Network is 25th on Poker Scout's traffic list, and 4th for US facing sites. Last I checked they had 2200 players online, with a peak of 800 players during a 24 hour period and anywhere from 300-800 players at any given time. Despite being a smaller network, they're not that far behind the Merge or Revolution Gaming Network.
What Makes the Winning Poker Network Different?
Not a lot. It's a moot point now, but at one time the Winning Poker Network was known for being the first to offer 3D software. However, with polished software from the Merge Network, let alone video game (3D) quality software from non-US sites like PKR, it's just not worth talking about.
That said, they did just release a large (and long overdue) update in July 2013. This update included things like game filters, a graphics overhaul, new table layouts, colors and improved multi-tabling capabilities. From the sound of it, they're now on par software-wise with the rest of the poker sites online.
Seriously, though, the one thing that is unique about them are the number of trustworthy sites on their network. I've heard good things about Americas Cardroom, Bookmaker and 5Dimes. I also have an old poker coach that is a sponsored pro for Black Chip Poker. I don't think you can get a bigger endorsement for safety and reliability than that.
Winning Poker Network History
There's not a lot to be said about the Winning Poker Network's history. Here's what we do know.
The Winning Poker Network started as the Yatahay Network in March of 2001. Doyle's Room joined them in 2011, and were later bought out not more than a year later as I mentioned above.
They rebranded their network to Winning Poker in 2012. This is what they said about the rebranding:
"It's more than a name, it's a mantra," stated a spokesman for The Winning Poker Network. "Our promotions are better, our guarantees keep getting bigger, and our software delivers everything players ask for. Players who love to win are hitting our network in record numbers and the entire poker world has good reason to be excited about what's ahead."
Nowadays it's business as usual. They have a lot of strong sites to choose from. Not just poker, either, but in sportsbetting and casino (games), too.