Poker Reviews for US Players
There are tens, if not hundreds of poker sites online. Some good, some bad. We know from firsthand experience how difficult it can be not to get paralysis by analysis while trying to figure out which one of them to sign up to.
We didn't want you to go through that, though, so what we did is we reviewed multiple sites and handpicked the ones we would be comfortable playing at. You'll find our recommendations below. Before that, though, you'll learn what to expect from reading reviews online, as well as what information you should be combing for.
Our Poker Room Reviews
The following list is of the poker sites we've reviewed and recommend that you play at. Since each site and player is different, I recommend reading each review keeping your own criteria in mind. If you have any questions we encourage you to get in touch with the poker site, or us through our contact page.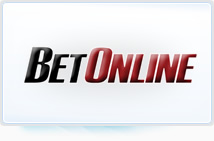 BetOnline Poker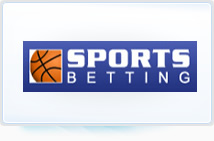 Sportsbetting Poker
BetOnline Poker – Read our BetOnline review to learn more about their 200% sign up bonus, $10,000 guaranteed tournament, and how you can participate in their sportsbook, racebook, skill game and casino section.
Sportsbetting Poker – Read our Sportsbetting review to learn more about their deposit options, 200% sign up bonus, holdem cash games and tournaments, and how you can bet on sports and play casino games using the same account.
Do you know of a solid US poker site not listed here? We'd like to know about it. Feel free to pass along the details to us, and if it fits our criteria, we'll review their site and list it here.
What to Expect to Find From Reading Reviews
That depends on where you read the reviews.
If you read the reviews on a generic affiliate site, for example, what you can expect to read is totally biased information. Not bias toward a particular room because they're awesome, either, but instead because they pay more commission than the other rooms do. You'll hear more about the bonus offers, VIP programs and high stakes action than you will the fact that they haven't paid their players in 6 months.
This sort of behavior runs rampant in this industry, too. You need to be careful. Just research Sportsbook Review (SBR) if you don't believe me. It's a different industry, sure, but the principle is the same; the owners of the forum got greedy and sold their user base out for a few million bucks. Unfortunately their members were burned more than once.
Fool me once, it's your fault. But fool me twice…
What you can expect by reading a legitimate review is a mixture of both positive and negative opinions. Have you ever purchased an item that left you with nothing to gripe about? Not even one little thing?
We haven't either.
That's why we don't pretend that any of the rooms we recommend are perfect. You won't find a glowing kiss in the butt from us. If a room doesn't have good promotions, banking options or are on the slow side in paying their customers, we'll tell you about it.
In fact, if a room is that bad we won't even bother reviewing them. It's a waste of time; both yours and ours.
The bottom line is that you should expect to read honest information about poker sites from people that have played there, or at the very least are in-tune enough with the poker community to hear if they're worth signing up to.
What You Should Look for in Poker Sites
The quality of a poker room is subjective. They're all different in their own way, so consequently, one poker site can be great for you, while the next will miss the mark. So while you're reviewing each poker site, you'll want to keep the following points in mind along with your own criteria.
Licensing – Where is the poker site licensed? Can you confirm it? Many sites will say they're licensed, but when you visit said website they're nowhere to be found.
Network – I recommend double checking the poker network. If the network is bad or known to screw people over, that will only run downhill. It'll affect the skin, if it hasn't already, which in turn will affect you.
Deposit Options – Be sure to check whether the site has banking options you can use or not. For US players this is very important. Some sites have no problems accepting Mastercard, while others prefer Visa.
Games – Does the site have the games, stakes, variations, etc you want to play? More importantly, does the site have enough traffic for those games to run?
Promotions – Does the site offer any promotions like deposit bonuses and VIP programs? Equally as important, are earning those bonuses more or less difficult compared to other sites?
Support – Can you easily reach the poker site if you run into any troubles. The more options the better. Sites that are hard to reach clearly have something to hide.
Your goal should be to figure out if the site you're considering is a company you can trust. That's because, considering that none of these sites are licensed to run in the USA, you're kind of screwed if they choose to take your money and run. So you don't want to rush the process; definitely take your time, do the research and choose one or two sites you're comfortable making deposits to.