Best Mac Poker Sites For USA Players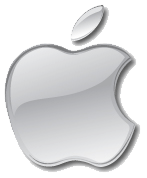 Historically Mac poker players had quite a tough time finding a poker site that could enable them to play since they had to make large modifications to their software in order to make it compatible.  Over the last few years however almost all the major players developed Mac friendly versions and its pretty much an industry standard across the board in the present market which is great news for the increasingly popularity of Mac computers and the consequent increase in users.
If you are an online poker living in the United States unfortunately your options are quite limited when it comes to playing poker and even more so if you require a Mac specific room.  Prior to Black Friday the most popular Mac poker sites for US players were PokerStars and Full Tilt Poker but since they no longer serve the US market the options have become much smaller in the market.  That being said, there are still a few good rooms accepting US players and offering Mac compatible software.  Below we've listed those sites as well as some alternative options for American Mac users looking to play poker online.
Lists the Best Mac Poker Sites for USA Players
RANK
Poker Site
US
RATING
REVIEW!
1

100%

to

$1000

Poker Bonus

Huge $1000 First Deposit Bonus
Seats to Live Poker Tournaments

2

100%

to

$500

Poker Bonus

Easy to Clear First Deposit Bonus
Accepts Bitcoin Deposits

3

100%

Poker Bonus

100% Bonus up to $2500
Accepts All USA Players

4
5

100%

Poker Bonus to

$2500

Accepts All USA Poker Players
One of the Fishest Poker Sites

6

100%

Deposit Bonus

$1000

Excellent US Poker Room
Fast Payouts: 1-2 Days

7

100%

Deposit Bonus

$1000

$3.5 Million Guarantees
$1 Million Sunday Tournament
When it comes to playing Mac Poker online players basically have three options in order to use the software on their computer including download versions, flash as well as using a PC emulator which allows them to play at poker sites otherwise unavailable to Mac users.  Below we've outlined each option to help you find a solid Mac poker website for your playing needs that's fully compatible.
Download:  This is the most common type of Mac compatible poker site in the market and here the download version on their software is fully compatible with Mac computers meaning you simply download the software, create and account, make a deposit and your ready to go.
Flash Poker Sites:  If you are signing up at a US poker room that offers a Flash compatible version this means that you will basically be playing directly on the website through your browser either right on their webpage or through a pop-up launched in the flash client.  Although the graphics use to be of lower quality when flash versions first came out they are much better these days and you can have virtually the same experience you would have with the download version of the software.
PC Emulators:  Using a PC Emulator is a great way to run Windows compatible programs from your Mac computer.  Basically what they do is install the Windows OS on your system and then you can easily use any previously non-Mac compatible poker rooms on your Mac.  In order to do this you would need to purchase the PC Emulator software which is usually around $30 and install it before proceeding.  One of the great things about using this is that it enables you to run any Windows program and you can flip back and forth between operating systems including both Mac and windows programs.   The two major Emulator software packages that are available on Mac computers include:
BootCamp – which is software actually designed by Apple that allows you to install and run any Windows program and still lets you keep the default Leopard OS that comes installed on Mac computers.  The major benefit of this program is that it's free and you can toggle back and forth between OS systems.
iEmulator – is another popular provider of Emulator software that allows you to run both programs and different operating systems like Linux on your Mac computer.  The downside with this is that it costs $23.95 and really its best to use Boot Camp if you can since its free and was developed by the same people who actually manufactured the computer making it a safer bet to run on your laptop or desktop.