Moneygram Online Poker Sites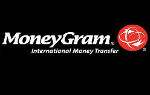 Moneygram is a popular poker deposit method that allows players to easily send funds to their poker accounts using either cash or credit card through Moneygram's retail locations or in some cases online, and there are over 233,000 locations around the world.  One of the reasons that Moneygram is such a popular option is that it allows you to quickly deposit at sites using the cash method which is not available through any other deposit methods accept Western Union.  On this page we've listed the top sites that are accepting deposits via Moneygram as well as written a guide that will help you setup a Moneygram transfer to successfully fund your online poker account.
Which United States / USA Poker Sites Accept MoneyGram?
RANK
Poker Site
US
RATING
REVIEW!
1

100%

to

$1000

Poker Bonus

Huge $1000 First Deposit Bonus
Seats to Live Poker Tournaments

2

100%

to

$500

Poker Bonus

Easy to Clear First Deposit Bonus
Accepts Bitcoin Deposits

3

100%

Poker Bonus

100% Bonus up to $2500
Accepts All USA Players

4
5

100%

Poker Bonus to

$2500

Accepts All USA Poker Players
One of the Fishest Poker Sites

6

100%

Deposit Bonus

$1000

Excellent US Poker Room
Fast Payouts: 1-2 Days

7

100%

Deposit Bonus

$1000

$3.5 Million Guarantees
$1 Million Sunday Tournament
How to Deposit to a US Poker Site With MoneyGram
The first step in completing the transfer is to find a licensed Moneygram agent which can be done using the map available on their website.  Most of the Moneygram locations are based in convenient stores and retail locations as well as post offices and are a value added service offered to their customers.  In order to complete the transaction you will need your identification such as Drivers License or Passport as well as the funds to cover the transfer as well as the fee charged by Moneygram for the service.
Once at the store, you will fill out a simple send form which includes information on who will be picking up the money as well as room for a message to be sent along with the transfer.  The poker site you are depositing at will most likely require you to identify your account number in this space and direct instructions should be obtained from the site prior to making the deposit.  Once you have this information you will complete the form and pay the fee and will be given a reference number which is to provided to the recipient in order to obtain the funds.  For poker sites, you will be asked to go back to the cashier and enter this reference number which will allow them to receive the deposit, and your funds will be available in as little as 1 hour from sending the deposit to the website.
What are the fees for US / United States MoneyGram poker deposits?
In terms of fees, Moneygram charges a percentage ranging from 3-5% of the transaction value but the great thing about using this method is that most sites will reimburse you for the fee if your deposit exceeds $100 in value which is generally the minimum deposit anyways.  This means that using Moneygram is basically a feeless option that will enable you to use cash to fund your account quickly.
Some of the other things that are important to keep in mind with Moneygram is that the service is currently only compatible with US and Canadian dollars for sending money however can be received at local exchange rates in a number of different countries.  There are also limits that Moneygram must adhere to with transactions including a $1,000 threshold for requiring ID, a $10,000 per transaction limit include fees as well as a maximum daily transaction limit of $20,000. 
Although this limits are quite high, most sites won't allow you to deposit near this amount to their cashier so its best to check directly with the poker site you want to play at what their limits are for depositing via Moneygram.  In some cases, players can also use Moneygram for withdrawals on a limited basis which allows the site to send them the money directly using a reference number similar to making a deposit.  For withdrawals made via Moneygram, the recipient must provide identification as well as information on the sender of the funds.